DPM Reader is a software program (Plugin) based on Data Matrix decoding software, developed by 2DTG specifically for Direct Part Marking (DPM), including Dot Peen, applications.
Honeywell's N5600 series OEM miniature imaging engines are built with advanced Adaptus® 6.0 Imaging Technology. These custom image sensors specifically designed for barcode and optical character recognition (OCR) font reading, the industry's first color imaging option and a new decoding software architecture for reading hard-to-read barcodes.
DPM Reader extends the capabilities of the Imager to DPM area. The product has been qualified by the Honeywell Scanning & Mobility for the use on this platform. 2DTG is the Honeywell Total FreedomTM Certified Develope
Validation included three components:
Uploading DPM Plugin to the Imager and validating its basic functionality.

Licensing Plugin utilizing the procedure linking it to the Imager's Serial number.

Evaluating imager's DPM Performance.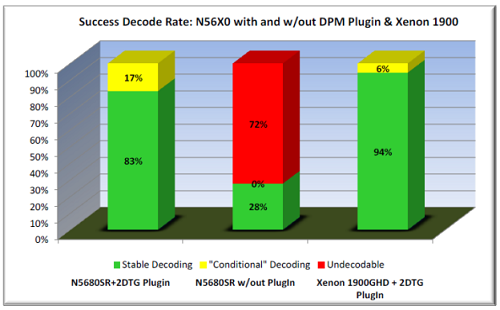 N5600, upgraded with DPM Reader, demonstrates very good DPM performance – Success Decode Rate – the same as for the Xenon 1900 with DPM Plugin, which is, in turn, on par with the DPM industry scanners: DS3508-DP20185R (Motorola Solutions, Inc.) and DataMan 7500 (Cognex Corp.).
The full Performance Evaluation report can be downloaded from "DPM Plugin - Honeywell Handheld" page.