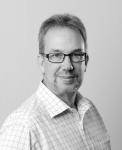 Jerker Hellström, CEO of rugged computer maker Handheld Group, offers his take on key trends in mobile computing in 2015.
Jerker Hellström is the founder and CEO of Handheld, a manufacturer of rugged mobile computers, PDAs and smartphones. He is a pioneer and industry veteran in the mobile rugged computer industry. He has served in both entrepreneurial and managerial positions. Hellström has more than 25 years of experience in developing, designing, manufacturing and marketing rugged computers globally. Jerker´s educational background is in engineering and computer science.
Here is his list of 3 important trends:
Larger displays even for rugged mobile computers. Rugged laptops, tablets, PDAs and smartphones continue to be the fastest growing market mobile computer segment, and just like the screen size of smartphones for the mass market has increased, so will the displays of rugged computers. Screen size is the "$64,000 question" in the rugged computer segment — it is a major consideration for all users but it is also linked to the application and how data and information are presented, both in terms of how it is captured and how it is communicated to the end user. I foresee a stronger demand for maximum screen real estate in the smallest, lightest possible form factor. (One real-life example would be the recently launched Nautiz X8 by Handheld with a large 4.7-inch display for an IP67-rated rugged device).

Higher IP ratings. Mobile computers across all market segments are increasingly being manufactured, and marketed, as more durable, more rugged and with higher IP ratings (ingress protection against water and dust). This is a function of computers, tablets and smartphones being with us all the time, everywhere. The consumers demand durable devices that can be "knocked around" a bit! But it has also become a marketing gimmick. Some devices are now advertised as having the previously unattainable IP68 rating. But do the customers actually understand it? It actually means nothing unless the manufacturer informs us of the submerged time and depth. I expect a continued upwards "IP rating creep" but also an invigorating discussion about the definition and value of IP ratings and the tests carried out on mobile computers.

Increasing interest for Android. Microsoft Windows Mobile or Windows Embedded has for a long time been the operative system of choice for rugged mobile devices, albeit with increasingly stronger competition from Android. The year 2015 is when the industry truly embraces Android. The rapid growing of Android consumer phones has standardized the Android user behavior, and generated a spillover effect to the industrial sector. There is an increase of industrial software being developed for Android, boosted by the first generation industrial Android devices. Also, Android can take advantage of powerful multicore CPUs in a way Windows Embedded Handheld has not been able to achieve.