2D Technology Group jointly with Constellation 3D Vostok, Ltd. has presented Fluorescent Mark Technology for DPM Applications at the AIM Expo, November 1-3, Chicago, Illinois, USA.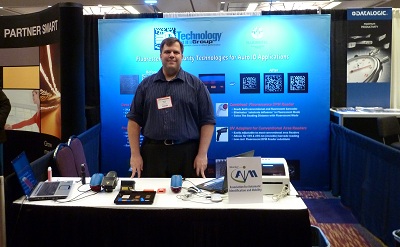 The influence of the surface on symbol image quality/decodability remains a bottleneck problem of DPM Technology. A new generation of specialized DPM Reader has emerged in the market to address a challenge of a reliable capture from a number of different substrates under different lighting conditions. Although precise controls of the DPM mark illumination demonstrated to improve the specialized DPM Reader capture/decoding performance, the problem remained.
Fluorescent Technology utilizes the effect of fluorescence. DPM elements, marked with fluorescence material, change color of the illumination light. A camera equipped with a color filter will image only these fluorescent DPM elements leading to illumination while reflected and ambient light suppressed.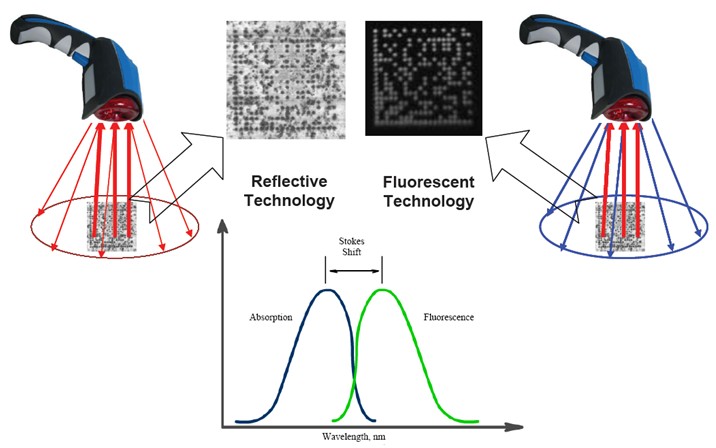 The typical sample images captured in fluorescent light look as follows: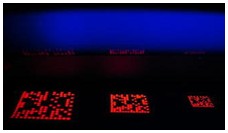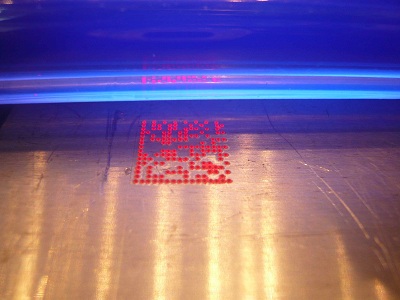 Major advantages of this technology for DPM applications include:
Guarantees high performance decoding
Eliminates surface influence on decode result
Provides additional Dot Peen mark protection in the aggressive media
Allows for low stress marking in a critical manufacturing environment
Full version of the 2DTG's presentation at AIM Expo can be dowloaded here: